In my effort to explore belts as docorational pieces, I tried this look out with my family at the Portland, OR Zoo last week.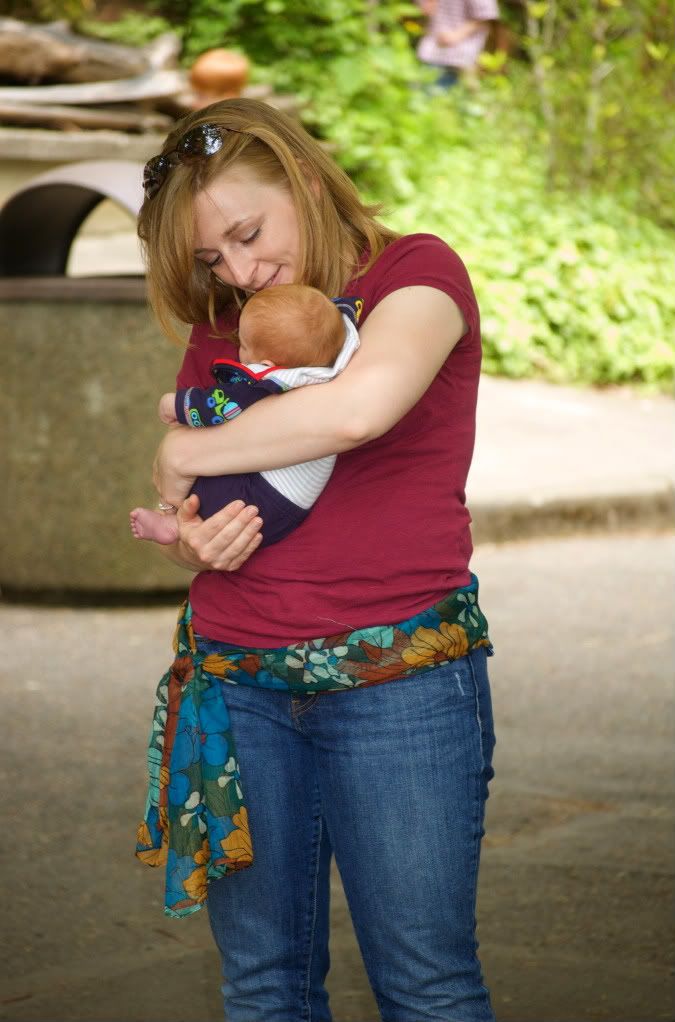 The Lineup: Sunglasses (they look better on my face)--Kohl's, Top--Kohl's, Jeans--Kohl's, Scarf--Kohl's, Shoes (unseen)--Blue Chucks from Famous Footwear, Red-Headed Nephew--Sister
I love the pairing of this scarf and shirt normally, so I decided to move the scarf and see how it went. While I don't hate the scarf-as-a-belt concept completely, I did neglect one of the cardinal rules of having a pear-shaped body:
"
First remember, to

never accessorize your fullest assets, let your hips articulate their own sultry poetry

. This means avoiding large prints, bright colors, and fussy details on your lower half.
"
(source)
Fail. Again. So while the picture itself will be a treasured memory for me (cuddling up with my newest nephew), the scarf as a belt will probably not be in future Kodak moments...at least until my hips or my butt decrease in size. Fat chance!
PS Pun was totally intended.